Add to my calendar
This workshop analyzes the subtle ways that racial, ethnic, gender and sex biases inhibit a positive and inclusive campus environment. The training provides...
Add to my calendar
Employee Health and Wellbeing will host "Wellbeing on the Green" on Sept. 26 on The South Green in front of Memorial Hall. Employees can participate anytime...
Add to my calendar
Come out and see cutting-edge Deloitte-developed technology and applications while getting the chance to talk with Deloitte professionals about their...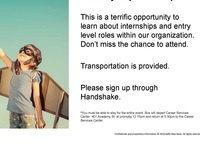 Add to my calendar
We invite you to join Sallie Mae for an onsite visit day where we will discuss our company history and future, as well as hear from Sallie Mae UD alumni's...
Add to my calendar
Don't miss out on this chance to chat with participants from all around the world! Share your experiences, exchange career tips and build your professional...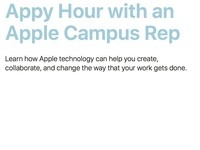 Add to my calendar
Learn how Apple technology can help you create, collaborate, and change the way that your work gets done.
Add to my calendar
The First Step Grand Challenges program supports enthusiastic entrepreneurial undergraduate students who are interested in identifying social and...
Add to my calendar
Google's coming back to campus; and this time, the Google Games is coming with us! On Tuesday, September 26th, Google engineers will host the Google...
Add to my calendar
Network with firms who are looking for interns and full time employees interested in the actuarial sciences and the risk management field by joining open,...