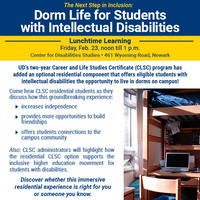 The Next Step in Inclusion: Dorm Life for Students with Intellectual Disabilities UD's two-year Career and Life Studies Certificate (CLSC) program has...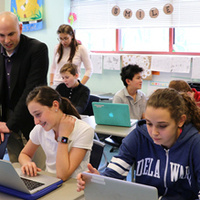 The University of Delaware and Apple invite you to this free, interactive event to explore features built into Apple iOS and OS products. You'll see how Mac...
Recent Events

Christine Barthold, Ph.D., BCBA-D, will lead a presentation on Applied Behavior Analysis at the Center for Disabilities Studies on April 24.