Place Type

academic building

Phone

302-573-4401
The 2017 annual dinner of the University of Delaware Library Associates will be held on Wednesday, April 12, in Arsht Hall at the University of Delaware in...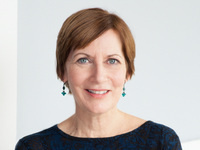 The featured speaker will be Maureen Corrigan, America's most trusted and beloved book critic. Corrigan has been the book critic for NPR's Fresh Air for more...
Recent Events
Robert Ehrlich left a positive review
11/12/2012
A wide variety of books at good prices. An event that is a favorite every year. Volunteers were excellent.
Robert Ehrlich left a positive review
11/9/2012
This is one in a series tracing the impact of war starting from the Middle Ages. These are all excellent in translating events into a big picture of changing military technology and strategy. We get to see the forest by looking carefully at the trees.
Arsht Hall posted a photo
8/31/2012