Place Type

academic building

Phone

302-573-4401
Learn more about OLLI Wilmington! The community is invited to learn more about UD's Osher Lifelong Learning Institutes (OLLI) at a free open house. ...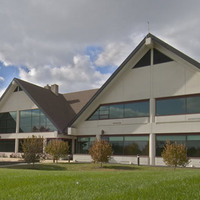 Attend this free information session introducing Spring 2019 professional development programs, with opportunities to network with faculty and program grads,...
Recent Events
Robert Ehrlich left a positive review
11/12/2012
A wide variety of books at good prices. An event that is a favorite every year. Volunteers were excellent.
Robert Ehrlich left a positive review
11/9/2012
This is one in a series tracing the impact of war starting from the Middle Ages. These are all excellent in translating events into a big picture of changing military technology and strategy. We get to see the forest by looking carefully at the trees.
Arsht Hall posted a photo
8/31/2012