Add to my calendar
University of Delaware Institutional Animal Care and Use Committee (IACUC) meetings are held monthly and IACUC Protocols are due prior to the monthly...
Add to my calendar
Apply now to be one of the first students to welcome new Blue Hens to the University of Delaware! Applications will be accepted online from Feb. 8 until...
Add to my calendar
Stop over and say hello to PwC UD Alumni and learn more about what a bright future at PwC looks like. Pick up some swag and food!
Add to my calendar
Come join us at our Trabant kiosk to learn about Heart Health, Nutrition, and Exercise!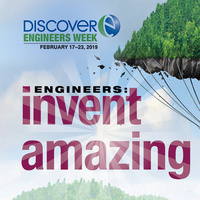 Add to my calendar
The UD College of Engineering will participate in events during 2019 National Engineers Week, February 17 through February 23, 2019. Join us at the 2019...
Add to my calendar
Get ahead and get prepared by signing up for an Employer Resume Review for the Engineering & Technology Career Community. This is a great opportunity to...
Add to my calendar
Future teachers: come and get inspired! The University of Delaware is hosting fourteen 2019 District Teachers of the Year, who will share their challenges,...
Add to my calendar
Everyone in a community has an important role to play in the intervention and prevention of sexual violence. Although most of us who live in the UD community...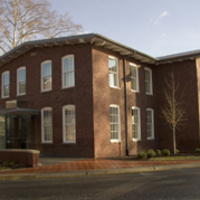 Add to my calendar
During this talk, dive into the history of African American art and how race is reflected in artistic and collecting practices. Moderated by Anne Cross,...
Add to my calendar
The "Power Up Your Career" Online Seminar Series is a professional development mini-program open to anyone looking for practical and immediately applicable...
Add to my calendar
BHLP Tier 1 is grounded in "The Leadership Challenge", a model of leadership that focuses on five Exemplary Practices. This workshop will introduce the...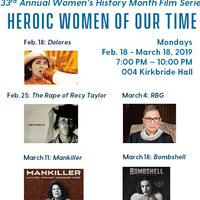 Add to my calendar
Heroic Women of Our Time Each film is followed by a featured speaker, who will lead a discussion with the audience. The film series is free and open to...
Add to my calendar
At our first general interest meeting of the Spring semester, we will be discussing the purpose of the club and our goals for the semester. We will also be...