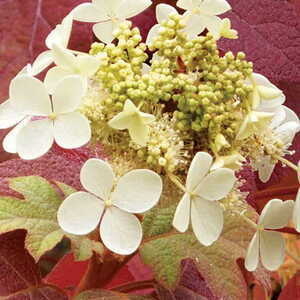 2014 UD Botanic Gardens Annual Benefit Plant Sale
Whether waxing nostalgic or looking for the hottest new variety, you'll find an amazing array of hydrangeas, the featured plant, at the Botanic Gardens Plant Sale. A plethora of colors and sizes will meet every gardener's need. In addition to the hydrangeas, a prime selection of maples and iris anchor the wide range of additional shrubs, trees and perennials available, tempting even the space constrained to find a spot for a newly discovered treasure. This year's sale also includes blueberry, paw paw and other plants for fruit production, and a collection of heirloom vegetable seedlings. The event presents an opportunity to purchase unusual and difficult-to-find plants, and to learn about the wide variety of exciting and useful plants available beyond the usual palate found at discount garden centers or nurseries.
Become a UDBG Friend and enjoy shopping early for the best selection on Friends' Day, Thursday, April 24 from 3:00-7:00. Admission for the General Public is Friday, April 25 from 3:00-7:00 PM and Saturday, April 26 (AG Day) from 9:30 AM-4:00 PM. You can join, donate or check out the Plant Sale catalog by visiting our website: www.canr.udel.edu/udbg.
Friday, April 25, 2014
UD Botanic Gardens University of Delaware's South Campus, Newark, DE 19716, USA
Event Type

Calendar

Departments

Website
Contact Email

Contact Name

Valann Budischak

Contact Phone

302-831-2531

Subscribe