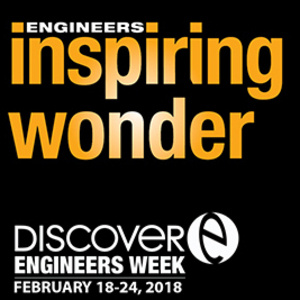 2018 Eweek Event - Build-A-Thon Challenge
Sponsored by the College of Engineering, the American Society of Mechanical Engineers, (ASME), the Mechanical Engineering Student Squad (MESS), and the National Society of Black Engineers (NSBE), UD Student Chapters.
All students in the College of Engineering are invited to come out and test their building and design skills at this event. The event will consist of multiple teamwork and competitive design challenges: Space Sculptures (ASME), Lifting Prosthesis (MESS), and Balloon Buildings (NSBE).
There will be food/drinks provided and prizes awarded!
Photography and videography from this event may be used for promotional purposes. Notify the event photographer at the time the photograph is being taken if you prefer not to be photographed.
Wednesday, February 21, 2018 at 7:00pm to 9:00pm
Spencer Lab, Rooms 131 (Hive), 131B (Matrix), and 134 (Pit)
Spencer Laboratory, University of Delaware, Newark, DE 19716, USA
Event Type

Calendar

Departments
Cost

Free, and open to all students!

Group

Hashtag

Contact Email

Contact Name

Chris Kitson (ASME), Grace Ruiz Cooper (MESS), Amy Nicolas (NSBE)

Subscribe