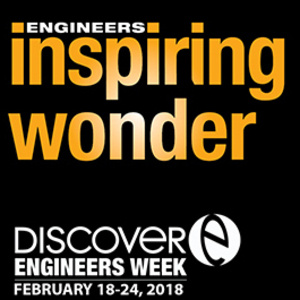 2018 Eweek Event - Dodgeball Tournament
Sponsored by the College of Engineering and UD Student Chapters of the National Society of Black Engineers (NSBE) and the Society of Hispanic Professional Engineers (SHPE). This annual tournament highlights the classic, fast-paced competitive game of dodgeball as it brings together fellow engineering students striving for victory and prizes! 1st place team members will EACH take home a $20. Downtown Newark Partnership ("DNP") Gift Card. Cards are accepted at nearly 70 locations downtown.
Drinks will be provided and prior registration is required. https://goo.gl/forms/2Sby5mQg91zScXfw2
This event is free and open to the UD Community! Doors open at 11:30 am. UD Students/Staff ONLY - must bring UD ONE card.
Photography and videography from this event may be used for promotional purposes. Notify the event photographer at the time the photograph is being taken if you prefer not to be photographed.
Sunday, February 18, 2018 at 12:00pm to 3:00pm
Carpenter Sports Building, (Little Bob) Racquetball Courts
Carpenter Sports Bldg, University of Delaware, Newark, DE 19711, USA
Event Type

Calendar

Departments
Cost

Free, but registration is encouraged. UD ONE card is required for admission into the building.

Group

Hashtag

Contact Email

Contact Name

Monique Michalec, President SHPE

Contact Phone

(302) 831-8659 (Office of Undergraduate Services/Engineering)

Subscribe