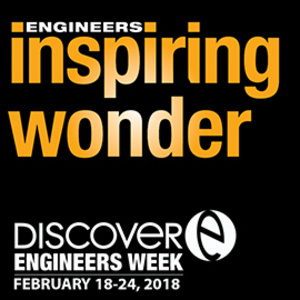 2018 Eweek Speed Mentoring Event
Sponsored by the College of Engineering and Alpha Omega Epsilon (A.O.E.) Nu Chapter, Sigma Phi Delta (SPD), and the Society of Women Engineers (SWE), UD Student Chapters, will be hosting the 5th Annual Speed Mentoring Event on Sunday, February 18, 2018 from 4-5:30pm.
Are you a student in the College of Engineering looking for a mentor to help guide you on your academic and professional journey? Would you like to network with experienced professionals in the engineering and computer science fields? If so, then contact Sarah Elizabeth DiBenedetto, A.O.E. Secretary via sediben@udel.edu to reserve your spot.
Photography and videography from this event may be used for promotional purposes. Notify the event photographer at the time the photograph is being taken if you prefer not to be photographed.
Sunday, February 18, 2018 at 4:00pm to 5:30pm
Patrick T. Harker Interdisciplinary Science and Engineering Laboratory, Common Area, First Floor
221 Academy Street, Newark, DE 19716
Event Type

Calendar

Custom Feed

Departments
Group

Hashtag

Contact Email

Contact Name

Sarah Elizabeth DiBenedetto

Contact Phone

(302) 831-8659 (Office of Undergraduate Services/Engineering)

Subscribe