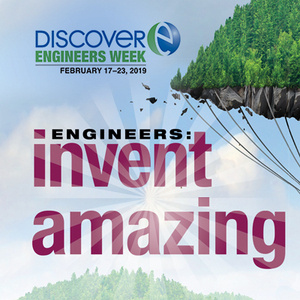 2019 National Engineers Week Community Banquet
EWeek 2019 concludes with an exciting Community Banquet. This event provides an opportunity for the College of Engineering community to celebrate National Engineers Week 2019. A buffet dinner will be provided and prizes awarded! Join your friends and faculty in celebrating the conclusion of the 68th National Engineers Week at this free buffet dinner. Enjoy the slide show of EWeek events and keynote speaker, Levi T. Thompson, Dean, College of Engineering, Elizabeth Inez Kelley Professor of Chemical Engineering. Did we mention free food and prizes?
IMPORTANT: The dinner is free but REGISTRATION IS REQUIRED.
Sign up today via: Fill out form
Saturday, February 23, 2019 at 6:00pm to 8:30pm
Courtyard Marriot 400 David Hollowell Drive, Newark, DE 19716