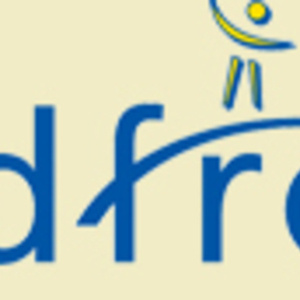 58th Annual DFRC Blue-Gold All★Star Football Game
One State ★ One Mission ★ One Family
Our Blue-Gold High School Participants - be they Ambassadors, Band Member, Cheerleaders or Football Players - all play a vital role in the success the DFRC Blue-Gold program and in the DFRC mission to enrich the lives of Delawareans with intellectual disABILITIES.
Many of the students take part in our Hand-in-Hand program where they are matched with children and young adults, the Buddies, to share their Blue-Gold experience leading up to Game Day.
Each month leading up to Game Day, there are statewide organized events - a dance party, a bowling outing, a picnic - and the Participants and Buddies often get together between events to see a movie, go to a school event, or just talk and hang out.
The first Blue-Gold Game was played on August 25,1956. DFRC's founders, Bob Carpenter and Jim Williams, two local sports enthusiasts who were the parents of children with intellectual disabilities, inspired the game. They wanted to host a fundraising event that spread awareness about intellectual disabilities, while raising funds for programs to benefit programs serving these children.
The Hand-In-Hand Program was added in 1974 to help the high school participants become more aware and accepting of those who the game benefits - people with intellectual disabilities. Until 1994, the All*Star program included queen candidates representing each of the high schools.In 1994 the Ambassador Program established to help build greater awareness, leadership and activity into the high schools.
Today more than fifty public, private, parochial, vo-tech and charter schools across the entire state are invited to participate, helping to spread DFRC's message of diversity and acceptance throughout their schools and communities.
Saturday, June 22, 2013 at 7:00pm
Delaware Stadium
Delaware Stadium, University of Delaware, Newark, DE 19716, USA
Event Type

Calendar

Website
Cost

$10.00

Contact Email

Contact Name

Delaware Foundation Reaching Citizens

Contact Phone

302-454-2730

Subscribe