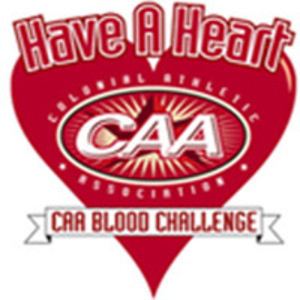 CAA Blood Drive
Calling all University of Delaware students, staff members, alumni, friends, and EVERYONE ELSE who gives blood and save lives… your help is needed!
University of Delaware is looking to hold onto the title as winner of the CAA Blood Challenge! We are looking for LOTS of people to give blood on Wednesday, November 14. Last year, we secured the winning spot with the largest one-day blood drive in Delaware with 1,086 donors. There will be four blood drives held throughout the Newark campus that day. Each of these blood drives will be open to the public.
The locations include Trabant Multi-purpose Room from 7:30 a.m. to 8 p.m., Perkins Student Center from noon to 6 p.m., Pencader Hall from noon to 6 p.m. and The Bob Carpenter Center from noon to 6 p.m.
UD is going head-to-head with eleven other schools in the Colonial Athletic Association to recruit the most blood donors in one day.
Make an appointment to give blood, and help your hometown university win this competition to save lives! Appointments are strongly encouraged, but walk-ins are welcome and will be taken as time allows.
Make an Appointment by scheduling online at www.delmarvablood.org/donate or call 1-888-8-BLOOD-8.
Wednesday, November 14, 2012 at 7:30am to 8:00pm
Trabant University Center, Multipurpose Rooms
Trabant University Center, University of Delaware, Newark, DE 19711, USA
Event Type

Calendar

Website
Hashtag

Contact Email

Contact Name

Blood Bank of Delmarva

Contact Phone

(302) 737-8405

Subscribe