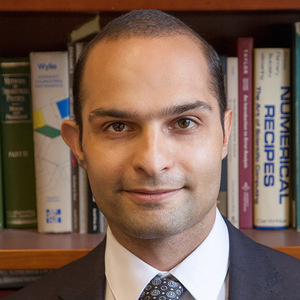 CBE Seminar: Ali Mesbah, University of California, Berkeley
"Model-based Feedback Control of Atmospheric Pressure Plasma Jets for Plasma Medicine"
Atmospheric pressure plasma jets (APPJs) have widespread use in materials processing and biomedical applications. Safe and effective operation of hand-held APPJs is however highly sensitive to the intrinsic variability of plasma characteristics as well as to exogenous disturbances such as variations in the separation distance between the device tip and target surface. Key challenges in feedback control of APPJs arise from the need to: (i) handle the nonlinear, multivariable nature of plasma dynamics, (ii) retain the system operation in a constrained region for safe and reliable operation, and (iii) realize multiple (possibly conflicting) plasma dose delivery objectives. In this talk, we will demonstrate the importance of using model-based control strategies for safe, reproducible, and therapeutically effective application of APPJs for dose delivery in plasma medicine.
Friday, November 16, 2018 at 10:00am to 11:00am
Colburn Lab, 102
University of Delaware- Colburn Lab, University of Delaware, 150 Academy St, Newark, DE 19716-3196, USA
Event Type

Calendar

Departments

Website
Group

Contact Email

Contact Name

Chil Alba

Contact Phone

3028312064

Subscribe