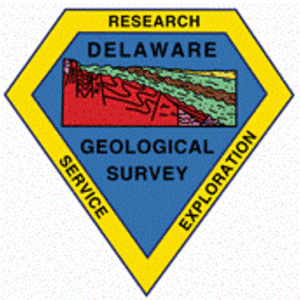 Delaware Geological Survey Symposium
The Delaware Geological Survey (DGS) is hosting an inaugural research symposium on Tuesday, April 16, for geoscience professionals, planners, educators, engineers and others who use geologic data.
The daylong event will cover earthquakes, groundwater quality modeling, geologic mapping, Delaware's geologic history, stream and groundwater level monitoring and studies related to marsh hydrology and sea level, among other topics.
"The goal is primarily to provide a local venue for presenting new geologic research, networking between geoscience professionals and discussing information related to the geology of Delaware," said organizer and DGS scientist Kelvin Ramsey.
DGS conducts geologic and hydrologic research throughout the state. The symposium will highlight recent research and DGS resources available to aid geologists in their own work.
Many professional geologists in Delaware conduct site-specific investigations related to construction and the geology of former commercial and industrial sites that may have contamination issues. For example, they may evaluate a former gas station site to see if there are groundwater contamination issues and model likely geologic pathways that the contamination may travel.
Tuesday, April 16, 2013 at 8:30am to 4:00pm
Perkins Student Center, Rodney Room
Perkins Student Center, University of Delaware, Newark, DE 19717, USA