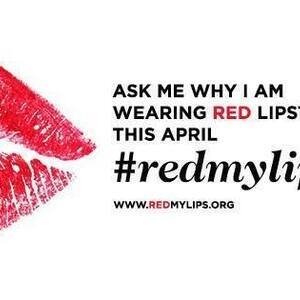 Denim Day #RedMyLips
The Sexual Assault Prevention and Education Committee invites anyone participating in this year's Denim Day and #RedMyLips Campaign to the steps of Memorial Hall at 12:00pm to meet for a photo op and to raise awareness about campus sexual violence.

"The [Demin Day] campaign was originally triggered by a ruling by the Italian Supreme Court where a rape conviction was overturned because the justices felt that since the victim was wearing tight jeans she must have helped her rapist remove her jeans, thereby implying consent. The following day, the women in the Italian Parliament came to work wearing jeans in solidarity with the victim. Since then, wearing jeans on Denim Day has become a symbol of protest against erroneous and destructive attitudes about sexual assault."

In addition to wearing demin, we will be participating in the #RedMyLips campaign to visibly support survivors of sexual violence and to protest rape myths and victim blaming. "Wearing red lipstick in April allows supporters to speak out against these damaging myths and victim-blaming attitudes. It allows us all to stand in solidarity with survivors and refuse to be invisible…refuse to be silent."
Wednesday, April 26, 2017 at 12:00pm
Memorial Hall, North Steps
Memorial Hall, University of Delaware, Newark, DE 19716, USA
Event Type

Calendar

Departments
Cost

Free

Contact Email

Contact Name

Joanne Sampson

Contact Phone

302-831-3457

Subscribe