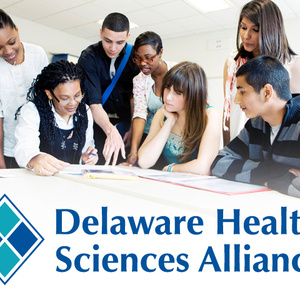 DHSA Conference
The Delaware Health Sciences Alliance (DHSA) will host a conference, "Mentorship for Successful Clinical and Translational Research," on Tuesday, April 30, from 8 a.m.-4 p.m. at Christiana Care's Ammon Center Auditorium in Newark, Del.
The workshop is aimed at helping junior and senior faculty:
Determine how goals of different disciplines, institutions and people can be integrated into mentoring programs that advance clinical and translational research.
Develop specific mentoring programs for women and underrepresented minority researchers.
Develop mentoring programs that assist and encourage basic scientists and clinicians in clinical and translational research.
Learn how to build departmental mentoring teams.
Learn how to determine value of mentorship programs.
The event will include speakers, panels, and breakout sessions covering a variety of topics, including the mechanics of mentoring, successful mentoring cultures, building mentoring models, and multicultural challenges.
The keynote address, "Developing Successful Careers," will be delivered by Susan Wiegers, M.D., senior associate dean of faculty affairs at Temple University.
Visit the website to download the conference agenda or to register.
Tuesday, April 30, 2013 at 8:00am to 4:00pm
Christiana Care, Ammon Center Auditorium 4755
 Ogletown‐Stanton
 Road, Newark, DE 19718
Event Type

Calendar

Departments

Website
Contact Email

Contact Name

Gina Porter

Contact Phone

302-831-3630

Subscribe