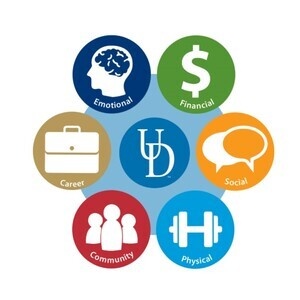 Eating Healthy During The Holidays
This event is open to UD employees, spouses, and retirees.
During the holidays it can be tough to eat healthy no matter which way you look at it, especially if you're a diabetic. Whether it's you Aunt Carol's famously sugary apple pie or your son's new recipe for peanut butter cookies, there are so many choices to sort through.
But, there's hope! If you attend the nutrition workshop on November 14th at 12:30pm you can learn the basics of navigating healthy holiday eating to keep your blood sugar at steady levels. We will also talk about how you can influence your blood glucose whether you're visiting someone for the holidays or cooking the meal yourself. Join us for an informative and interactive presentation on eating healthy during the holidays!
Tuesday, November 14, 2017 at 12:30pm to 1:30pm
Alison Hall, Room 222
Alison Hall, University of Delaware, Newark, DE 19716, USA
Event Type

Calendar

Departments

Website
Contact Email

Subscribe