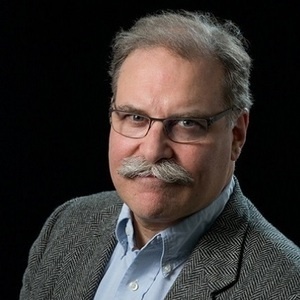 ECE Distinguished Lecture Series
Tod Sizer - "What's the Big Deal about 5G, and Should You Care?"
Bio:
Theodore (Tod) Sizer is Head of IP and Optical Network Research in Nokia Bell Labs, leading teams innovating in all aspects of IP and optical solutions for core, submarine, and data center communications. Prior to this, he was Head of Wireless Research, leading the company's vision and research for 5G. Tod has had significant impact as a key proponent and inventor of the lightRadio™ and small-cell technology. Tod received his Masters and Doctorate in Optics from the University of Rochester. In 2007, Tod was named a Bell Labs Fellow "For sustained creative contributions to wireless systems, particularly in the convergence of packet and wireless technologies" and, in 2012, was named a WWRF Fellow. In 2012, he received the Popular Science Breakthrough Innovation award for lightRadio. He was named an IEEE Fellow in 2015 for "Leadership in wireless communications technology." Tod has 52 US patents and over 50 refereed publications.
Abstract:
The past 15 years have brought enormous change and opportunity in communications and, with it, expectations of being Always Connected and with the Perception of Infinite Capacity. These expectations have led to new solutions and applications which have revolutionized our lives, giving us freedom to connect to the people and information important to us at all times and in all places. However, we will argue that this is just a small beginning. Customer expectations of next-generation communications solutions certainly will include even higher speeds, shorter latency, and shorter response times for, not only the 5G radio links, but also for the full end-to-end network itself. But realize that facilitation and connection of humans is just the beginning. We are at the dawn of a new technological revolution where we will transition from principally connecting people, to connecting machines – pervasively. This connection – the Internet of Everything as some have coined the phrase – will exploit the Always Connected world with connected machines bringing myriad new solutions and applications to help us live our lives, not entirely through direct connection to our smartphones or other newer user devices, but by connecting and automating our world around us. By bringing connection and automation to our world, we will create for people that which is most precious: Time.
Wednesday, September 27, 2017 at 3:30pm to 4:30pm
Mitchell Hall, Auditorium
Mitchell Hall, University of Delaware, Newark, DE 19716, USA