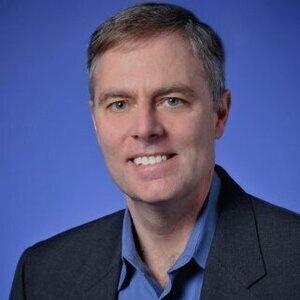 ECE Distinguished Lecture Series
Jon Stevenson, Stratasys, Inc. - "The Future of Additive Manufacturing: Engineering is a Team Sport"
Bio:
Jon Stevenson is the CTO of Stratasys Inc., the world leader in 3D printing and additive manufacturing. Prior to acquisition by Stratasys, he was an angel investor in and executive at GrabCAD, the world's largest and fastest growing community of mechanical engineers and CAD professionals. Jon has had a 30-year career as a software executive, primarily focused on software for the manufacturing industry. He has served as the Executive VP at PTC, the Managing Director of Shape Data, and an executive at Siemens PLM. Shape Data developed the Parasolid modeling kernel, the solid modeler that powers the world's most popular mechanical CAD systems. Jon has also been a founder or executive at three successful start-ups outside the manufacturing space, and is a member of the Board of Directors of Dragon Innovation and a technology advisor to Vention. Jon has received patents for his work in both CAD/CAM and software application security.
Abstract:
Additive manufacturing holds the promise of revolutionizing product design by providing unprecedented freedom of shape, numerically optimized products, and distributed and local manufacturing. Over the last four decades, technologies have been invented that directly convert digital CAD files into physical objects without the expensive and time consuming intermediate step of creating tooling. These technologies are commonly referred to as 3d printing. Since then, 3d printing has captured the imagination of everyone from hobbyists to astronauts. President Obama declared in his 2013 State of the Union address that "3d printing has the potential to revolutionize the way we make almost everything."
To date the primary application of 3d printing has been "rapid prototyping," accelerating the fabrication of models to test form, fit, function, and appearance. Now 3d printing is being used to produce "end use" parts. The application of 3d printing technologies in manufacturing is known as Additive Manufacturing (AM).
Unlike traditional manufacturing, where material properties are set by the material supplier, additive material properties are sensitive to the process itself. Therefore, the engineering of additive manufacturing equipment requires a multidisciplinary approach.
This talk explores the technological achievements that have advanced additive manufacturing and the engineering challenges that the additive manufacturing industry will see in the near future.
Wednesday, November 15, 2017 at 3:30pm to 4:30pm
Mitchell Hall, Auditorium
Mitchell Hall, University of Delaware, Newark, DE 19716, USA
Event Type

Calendar

Departments
Cost

Free

Group

Contact Email

Contact Name

Karen DiStefano

Contact Phone

302-831-6699

Subscribe