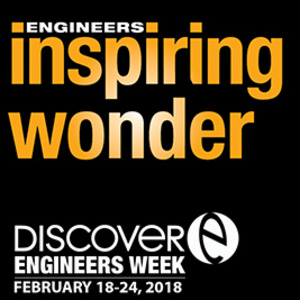 2018 Eweek Event - Texas Hold'em: A Mathmetician's Game
Sponsored by the College of Engineering and UD Student Chapters of the Institute of Electrical And Electronics Engineers (IEEE) and Eta Kappa Nu (HKN), ECE Honor Society.
This activity unites fellow students (and faculty) in the College of Engineering in a highly popular game of poker which teaches probability techniques that can be used to make choices. Prizes (gift cards) will be awarded and snacks provided. NO money will be exchanged during the games. All are welcome to attend and registration is NOT necessary.
Photography and videography from this event may be used for promotional purposes. Notify the event photographer at the time the photograph is being taken if you prefer not to be photographed.
Monday, February 19, 2018 at 7:00pm to 9:00pm
Perkins Student Center, Gallery
Perkins Student Center, University of Delaware, Newark, DE 19717, USA
Event Type

Calendar

Departments
Cost

This event is free and open to the UD Community.

Group

Hashtag

Contact Email

Contact Name

Samantha Hoffman, Eta Kappa Nu President and Mark Seda, IEEE President

Contact Phone

(302) 831-8659 (Office of Undergraduate Services/Engineering)

Subscribe