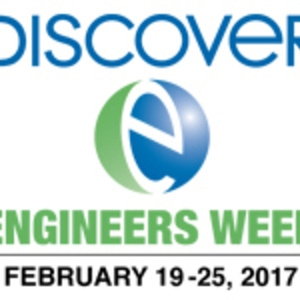 2017 National Engineers Week Broomball Event
Sponsored by the College of Engineering, the American Society of Mechanical Engineers (ASME), UD Student Chapter, and the Formula One Society of Automotive Engineers (FSAE), UD Student Chapter.
Can't sleep or maybe you're just a night-owl? Come out and support the only late-night event of Eweek hosted annually by the COE and a few RSOs! Feel free to get out there on the ice or cheer from the stands! Warm refreshments will be provided.
IMPORTANT: No registration necessary. Show up and play!
What is Broomball?
Broomball is a recreational ice game played in a hockey rink, either indoors or outdoors, depending on climate and location. In a game of broomball there are two teams, each consisting of six players: a goaltender and five others. The object of the game is to score more goals than your opponent. Goals are scored by hitting the ball into your opponent's net using your broom. Tactics and plays are similar to those used in sports such as ice hockey, roller hockey, and floorball. https://en.wikipedia.org/wiki/Broomball
Tuesday, February 21, 2017 at 11:00pm to 1:30am
Gold Ice Arena
Gold Ice Arena, University of Delaware, Newark, DE 19716, USA
Event Type

Calendar

Departments
Cost

This event is free and open to the UD Community! Doors open at 11PM. All players are required to sign a waiver before getting on the ice.

Group

Hashtag

Contact Email

Contact Name

Chris Kitson, Vice President, ASME

Contact Phone

(302) 831-8659 (Office of Undergraduate Services/Engineering)

Subscribe