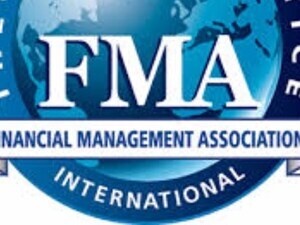 Fall 2017 FMA First Body Meeting
Current, new and prospective Financial Management Association members,
 
Our first body meeting of the semester will be held on Tuesday, September 19th from 6:00pm to 8:00pm in Memorial Hall Room 111. We will be discussing some of the events and opportunities we have planned for you this year. We'll also be offering you a chance to network and meet other members of the organization. Food will also be provided so please come with an appetite! 
 
Our Executive Board looks forward to meeting you all and starting this year off with an opportunity for our members to learn more about us and network with one another. 
 
I hope to see you all there!
Tuesday, September 19, 2017 at 6:00pm to 8:00pm
Memorial Hall Room 111