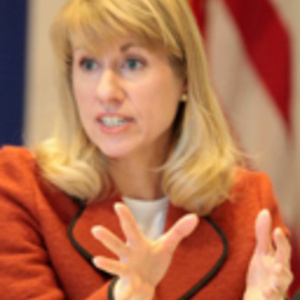 Global Agenda: The U.S. Role in Europe
Former U.S. diplomat Heather A. Conley will speak on the topic "The U.S. Role in Europe" during a University of Delaware Global Agenda presentation at 7:30 p.m., Wednesday, April 3, in Mitchell Hall.
Conley served in the State Department's Bureau for European and Eurasian Affairs with responsibilities for U.S. bilateral relations with the 15 countries of northern and central Europe, and earlier in the Bureau of Political-Military Affairs.
Conley is senior fellow and director of the Europe Program at the bipartisan Center for Strategic and International Studies (CSIS), one of Washington, D.C.'s major nonpartisan think tanks. Prior to joining CSIS, she was a senior adviser to the Center for European Policy Analysis.
Wednesday, April 3, 2013 at 7:30pm
Mitchell Hall
Mitchell Hall, University of Delaware, Newark, DE 19716, USA