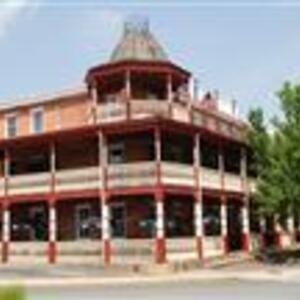 Graduate Research Cafe
University of Delaware graduate students routinely present their research at symposia and meetings using PowerPoint slides teeming with figures and findings.
But how will these students fare as they present their work — using non-technical language and unaided by technology — to peers and public who aren't experts at the Deer Park Tavern in Newark, Del.?
On Monday, Feb. 11, from 5:30 to 7 p.m. at the historic tavern, Kristin de Getaldhi, doctoral student in art conservation, and Tyler Richardson, master's student in biomechanics and movement science, will accept the challenge, as the first participants in UD's inaugural Graduate Research Café series.
The event, which is free and open to the public, promises to be a fun and meaningful learning experience for both the student speakers and the audience. Each presentation will last 20 minutes, followed by a discussion.
In addition to receiving valuable one-on-one coaching by communications consultant Barbara Garland, each of the graduate student presenters will be videotaped by student volunteers under her guidance.
Two additional Graduate Research Cafés will be held during the spring semester, on March 18 and April 15. Locations and speakers will be announced in the near future.
Monday, April 15, 2013 at 5:30pm to 7:00pm
Deer Park Tavern 108 W. Main Street, Newark, DE 19711
Event Type

Calendar

Departments

Website
Hashtag

Contact Email

Contact Name

Graduate and Professional Education

Contact Phone

302-831-8093

Subscribe