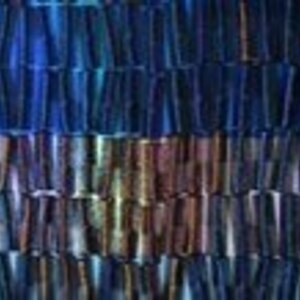 EXHIBITION - HASSINGER & CLARK: Boxes, Combs and Constellations
Boxes, Combs and Constellations highlights the visual alchemy of artists Maren Hassinger and Sonya Clark, whose creative agencies turn the ordinary into the extraordinary. Hassinger's primary material is the commonplace commercial box. Literal and allegorical, formal and conceptual, the boxes signal consumptive overload and containment as they express Hassinger's liberatory intent: to get out of the box. Sonya Clark works from the premise that hairdressing is the oldest textile art. Hair is both subject and medium, as are the accouterments of hair care and hair styling. Clark transforms combs into carpets and tapestries and hair into portraiture.
Boxes, Combs and Constellations follows short residencies of Hassinger and Clark at the University of Delaware in the spring of 2013.
This exhibition is curated by Julie L. McGee, Curator of African American Art, University Museums and Associate Professor of Black American Studies.
Sunday, December 8, 2013 at 12:00pm to 5:00pm
Mechanical Hall, Gallery
Mechanical Hall, University of Delaware, Newark, DE 19711, USA
Event Type

College of Arts and Sciences, Academics, Special Events, Community, Lectures and Programs, Lectures & Programs, Students, Exhibitions, Miscellaneous

Calendar

Departments

Tags

clark, art, gallery, exhibition, Museum, Hassinger, Boxes, Combs, Constellations, Mechanical, McGee

Website
Cost

Free

Contact Email

Contact Name

University Museums

Contact Phone

(302) 831-8037

Subscribe