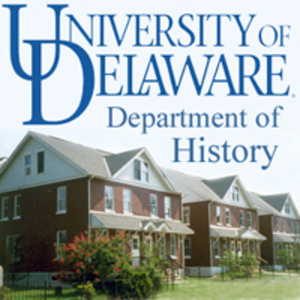 History Department Workshop Series
The University of Delaware, whose faculty includes a number of prominent scholars on issues related to slavery and abolition, has designated a special Emancipation Semester this spring to mark the 150th anniversary of Lincoln's proclamation.
Hosted by the Department of History, the interdisciplinary events include a workshop series with presentations by UD and guest experts, a themed campus-wide course and lecture series, an exhibition at the UD Library from the Lincoln Collection, a symposium on April 6 and a final lecture and research colloquium April 18-19. All events are designed to explore the domestic and global legacies of slavery and of the Emancipation Proclamation issued by President Abraham Lincoln on Jan. 1, 1863.
The Emancipation Semester will include the following events.
The regular History Department Workshop series of lunchtime talks will have an emancipation focus this semester. The lectures, which are free and open to the public, meet Tuesdays from 12:30-1:45 p.m. beginning Feb. 12, in 203 Munroe Hall. The first speaker will be Peter Kolchin, Henry Clay Reed Professor of History at UD, discussing "The Other Emancipation of the 1860s: Freeing Russia's Serfs."
Among the other workshop presenters will be Brett Gadsden, associate professor of African American studies at Emory University, whose talk on Feb. 26 will focus on Delaware and desegregation. Formerly of Wilmington, Del., Gadsden will also speak that evening at UD at a seminar for Delaware teachers. For a complete schedule of the workshop series, visit the website.
The one-credit "Research on Race, Ethnicity and Culture" course, offered by the departments of Women and Gender Studies and of Black American Studies, will have an emancipation theme this spring. Sessions meet on Wednesdays at 12:20 p.m., with the first speaker on Feb. 13, in 223 Gore Hall. Those not registered for credit may still attend any or all of the sessions.
Speakers will discuss a variety of topics including emancipation in Brazil, the role of African American women in the legacy of emancipation, the Supreme Court's Brown v. Board of Education decision, and African American writers and military veterans. For a complete schedule, visit the website.
A symposium, "Emancipation and its Legacies," will be held in Wilmington on Saturday, April 6, with guest speakers Natasha Trethewey, the U.S. poet laureate whose work is informed by issues of memory and race, and Brett Gadsden. The symposium, from 12:30-4:30 p.m. at the Delaware Historical Society, 504 N. Market Street, is free, but registration is required; visit the website for more information and to register.
The semester will culminate with the William Watson Harrington Lecture at 7:30 p.m. Thursday, April 18, in 104 Gore Hall. David W. Blight, a Yale University professor and a leading scholar of the Civil War and its legacies, will speak on "America's Oracle: Why Do the Civil War and Emancipation Have a Hold on our Historical Imagination?"
Also during the semester, visitors to UD's Morris Library will be able to view documents and materials from the Lincoln Collection in Special Collections, and a special exhibit of books related to emancipation is on display at the UD Bookstore.
Tuesday, April 23, 2013 at 12:30pm to 1:45pm
Munroe Hall, Room 203
John A. Munroe Hall, University of Delaware, Newark, DE 19711, USA