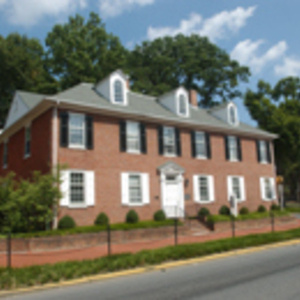 HRIM Spring Break in the Caribbean
Information session for HRIM Spring Break in the Caribbean. Open to GRAD students only. Note: This is a 1-Credit course for UD graduate students only.
IT @ SEA Cruise: The Royal Caribbean High Tech Cruise Ship - 7 days during spring break from Fort Lauderdale, FL to the Eastern Caribbean and Return focusing on information technology on board a "floating resort"- Floating Hotel or "Flotel".

Objective: To learn about the leading edge technology on the 4,000 to 6,000 passenger ship related to the retail operations, restaurants, beverage service, CRM, Property Management Systems, Logistics and hotel operations on board. Behind the scenes cruise ship tours, lectures on board from cruise managers, and invited industry members and alums in the technology field (in association with UD HRIM Advisory Board member Robert N. Grimes of FSTEC and Industry and Educational Partners). Career networking with industry professionals on board for students.

Note: Students make their own flight arrangements to/from Miami, as the program fee does not include airfare.

International UD graduate students are welcome to apply, but will be responsible for researching and applying for the necessary visas.
Tuesday, August 26, 2014 at 3:30pm to 4:30pm
Raub Hall, Room 107
Raub Hall, University of Delaware, Newark, DE 19716, USA