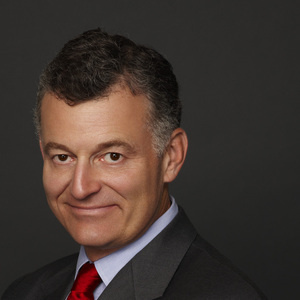 John L. Weinberg Distinguished Speaker Series
We are fortunate to have William Lauder, the Executive Chairman of The Estee Lauder Companies Inc., a global leader in prestige beauty, join us as one of the John L. Weinberg Distinguished speakers. Mr. Lauder will join in a conversation with Charles Elson, the Director of the John L. Weinberg Center for Corporate Governance, about The Estee Lauder Companies Inc. and corporate governance in a controlled company.
Since joining the Company in 1986, Mr. Lauder has been instrumental in expanding the Company's brand portfolio, distribution channels and international presence. Under his leadership he pioneered the Company's online business and oversaw the development of several successful new brands such as Origins and acquisitions such as Aveda, Bobbi Brown, M∙A∙C, and Smashbox. Mr. Lauder was Chief Executive Officer of the Company from March 2008 through June 2009 and President and Chief Executive Officer from July 2004 through February 2008. From January 2003 through June 2004, he was Chief Operating Officer. Mr. Lauder is a member of the Boards of Trustees of the University of Pennsylvania and The Trinity School in New York City, his alma maters. He also serves as Chairman of the Board for the Fresh Air Fund. Mr. Lauder's additional board memberships include the Jarden Corporation, The 92nd Street Y and Zelnick Media. In 2012, The Wharton School of the University of Pennsylvania appointed Mr. Lauder to its faculty as guest lecturer. He is the son of Mr. Leonard A. Lauder and Mrs. Evelyn H. Lauder, and the grandson of the Company's founder, Mrs. Estée Lauder.
Tuesday, October 22, 2013 at 9:00am to 10:00am
Center for the Arts, Gore Recital Hall
110 Orchard Road, University of Delaware, Newark, DE 19711, USA