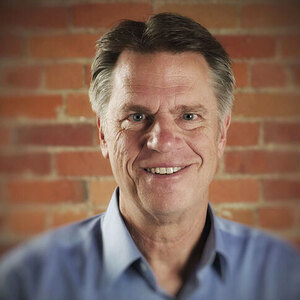 Make Your Own Luck/ Leading A Purpose Driven Life
UD welcomes keynote speaker Dr. Victor Strecher for a presentation discussing the importance of leading a purpose driven life, and the role that finding and having a purpose fulfills in living healthy and well. Through science, Dr. Strecher, will demonstrate how life purpose connects to health and help attendees engage in life purpose.
The first 200 to register for the event will receive an incentive, so register TODAY: https://goo.gl/forms/7JbVljhToV8I81lk2.
This event is free and open to the UD community. It is part of the Campus Wellbeing Collaborative's "Blue Hens Go Green for St. Patrick's Day!" initiative.
About Living a Purpose Driven Life:
We all intuitively grasp, based on our own experiences, that we're happiest when we have a strong purpose and the vitality to pursue this purpose. Recent groundbreaking science also tells us that a strong sense of purpose is associated with increased willpower, physical and mental resilience, and a revitalized sense of happiness and well-being. (http://www.dungbeetle.org/about-the-app/on-purpose/)
About Dr. Strecher:
Dr. Strecher has been a Professor in the University of Michigan School of Public Health since 1995. He founded the Center for Health Communications Research and has been leading investigator on over $45 million in grant-funded studies. With the University, Dr. Strecher founded HealthMedia Inc. in 1998, an Ann Arbor-based company that develops and disseminates award-winning tailored health interventions to millions of users. In 2008 HealthMedia Inc. was purchased by Johnson & Johnson. Currently, as Director for Innovation and Social Entrepreneurship, Dr. Strecher is helping the University of Michigan disseminate research to the real world, improving the public's health nationally and globally. (https://sph.umich.edu/faculty-profiles/strecher-victor.html)
Wednesday, March 14, 2018 at 5:00pm to 6:30pm
Mitchell Hall
Mitchell Hall, University of Delaware, Newark, DE 19716, USA
Event Type

Calendar

Departments

Tags
Cost

FREE

Contact Email

Contact Name

Beth Finkle

Contact Phone

302-831-4481

Subscribe