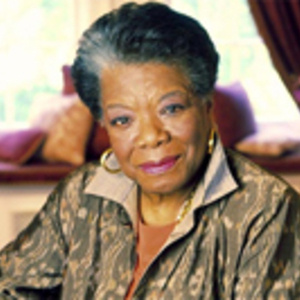 Maya Angelou To Speak
Renowned author, educator and civil rights activist Maya Angelou will be the featured speaker at the Center for Black Culture and Cultural Programming Advisory Board's Black History Month Extravaganza.
Dr. Maya Angelou is one of the most renowned and influential voices of our time. Angelou is a celebrated poet, memoirist, novelist, educator, producer, actress, historian, filmmaker, and civil rights activist. Dr. Angelou's list of published work includes 30 best-selling titles. Her classic autobiography, I Know Why the Caged Bird Sings, has garnered international acclaim for over 40 years. Dr. Angelou has received over 30 honorary degrees and is the Reynolds Professor of American Studies at Wake Forest University.
As we recognize the anniversaries of the Emancipation Proclamation and the March on Washington, Dr. Angelou's talk will weave song, poetry, and messages that will recognize the growth of this nation, and hopefully, stir souls, heal hearts, and liberate minds to do more.
Tickets for the presentation will be available at UD box offices and Ticketmaster outlets on Feb. 6 for UD faculty, staff and students.
Ticket sales for the general public will begin on Feb. 13.
Tickets are free for UD students with valid ID (limit of one ticket), $5 for UD faculty and staff with valid ID (limit of two tickets) and $10 for the general public.
The doors will open at 6:30 p.m. the evening of the presentation.
For ticket information, call the UD box offices at 302-831-4012. For general information, call the UD Center for Black Culture at 302-831-2991.
Sponsored by the Center for Black Culture, Cultural Programming Advisory Board, Office of Student Life, Office of Residence Life, University Student Centers, Office of Equity and Inclusion, Department of English, Department of Theatre, Department of Black American Studies
Friday, February 22, 2013 at 7:00pm
Bob Carpenter Center
Bob Carpenter Center, University of Delaware, Newark, DE 19716, USA