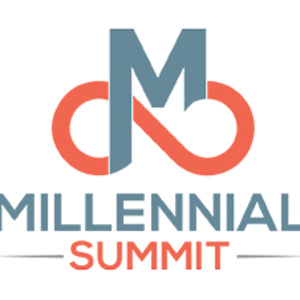 Millenial Summit #MILLSUMMIT
The Millennial Summit is a one day experience designed to help connect young professionals, difference makers, rising stars, and other leaders who want to make an impact in Delaware and the Delaware Valley.
#MILLSUMMIT will inspire everyone who attends to speak up and get involved with our community, grow professionally, meet other visionaries and innovators trying to move the needle, and empower you to take a seat at the table and start working to make a difference.
The 2017 #MILLSUMMIT will feature a variety of local and regional speakers and panelists who will help you learn the best ways to develop your passions, get involved, and make an impact in our community and in your profession. Speaker topics and panels will focus on leadership & professional development, nonprofit and community collaboration, and public service and advocacy, and discuss why these topics are important to an organization's recruitment and retention efforts. More details about the day and the speakers are available on our website.
On August 1, #MILLSUMMIT registration and a networking breakfast will begin at 8 a.m., and the conference will begin at 9 a.m. and continue throughout the day. After the #MILLSUMMIT, there will be a post-conference reception and networking event at the Wilmington Blue Rocks which will begin at 5:30 p.m. and continue throughout the game that evening. Tickets to the Blue Rocks networking event are only $10 with your #MILLSUMMIT registration.
Register for the 2017 Millennial Summit using the form below. You can register for more than one person once you begin to sign up the first person. Contact info@millsummit.com with any questions. We look forward to seeing you #MILLSUMMIT on August 1!
Tuesday, August 1, 2017 at 9:00am to 5:00pm
Chase Center on the Riverfront 815 Justison St, Wilmington, DE 19801
Event Type

Students, Career Services, Academics, Alfred Lerner College of Business and Economics, College of Agriculture and Natural Resources, College of Arts and Sciences, College of Earth, Ocean, and Environment, College of Education and Human Development, College of Engineering, Grad Students & Postdocs

Calendar

Departments

Website
Hashtag

Contact Email

Subscribe