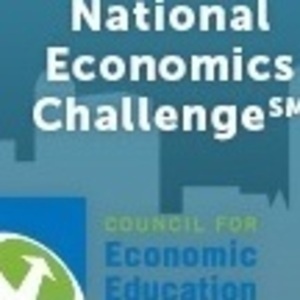 National Economics Challenge for Delaware HS Students
High school teams enrolled in an economics course this school year are invited to compete for the chance to represent Delaware at the 2018 National Economics Challenge, sponsored by the Council for Economic Education and held in NYC May 19-21.
Registration is open to qualifying teachers now and continues through March 2. Visit:
http://councilforeconed.org/national-economics-challenge/
Preliminary online competition runs March 5-30. State winners in each of two divisions will earn cash prizes and also proceed to a national semifinal round, to be held in winning teams' classrooms on April 24, 2018.
New this year, the top EIGHT teams nationally in each division will receive an all-expense-paid trip to compete in the NYC finals.
Interested high school economics teachers should contact the CEEE's Scott Bacon at bacons@udel.edu for information on how their students can qualify.
Friday, March 2, 2018
Online competition, held in classrooms throughout Delaware
Event Type

Calendar

Departments

Website
Contact Email

Contact Name

Scott Bacon

Contact Phone

302-831-4622

Subscribe