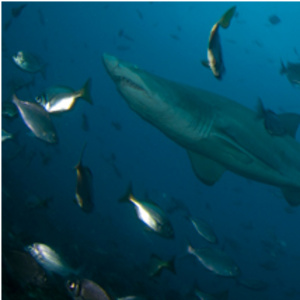 Ocean Currents Lecture
Voyage to the White Shark Cafe
Aaron Carlisle, University of Delaware professor of marine bioscience, will share his experience traveling to the "White Shark Cafe", an area of "ocean desert" about the size of Colorado which is mysteriously annually migrated to by herds of great white sharks for no apparent reason.
Carlisle will share details of the findings from his month long expedition to this area as part of a Stanford University research team.
The lecture series is free and open to the public. Seating is available on a first come, first served basis. This lecture is appropriate for all age groups, including K-12 audiences.
Thursday, July 19, 2018 at 7:00pm
Hugh R. Sharp Campus, Cannon Laboratory, Room 104
1044 College Drive in Lewes, DE