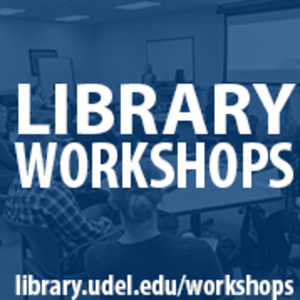 Orientation to Film & Video Collection
Video is a dominant player in today's multimedia landscape. If you are teaching a course this semester, discover seamless and copyright-conscious ways to integrate media into your classes during this workshop.
Led by Meghann Matwichuk, associate librarian and coordinator of the Film & Video Collection, this teaching-focused workshop will highlight the video, gaming and streaming media materials and services available to help engage your students with the coursework.
Explore which films and videos are available for class viewing, how videos can be checked out and scheduled for future use, and what kinds of streaming media resources are available through the collection.
You must be an instructor to attend. While workshops are free of charge, registration is required as seating is limited. Registration can be found at https://udel.libcal.com/event/3883086.
If you want to learn more about how you can use the Film & Video Collection in your course, but can't make it to the orientation, contact Meghann Matwichuk at mtwchk@udel.edu to arrange an individual consultation.
Please call 302-831-2432 or email lib-workshops@udel.edu with questions regarding workshops.
Note: All Morris Library visitors need photo identification to enter. Visitors with UD ONEcards can use those at the turnstiles for easy access to the Library. If you do not have a UD ONEcard, you will need a state-issued ID (a driver's license, a government-issued or school-issued photo ID, etc.) to enter.
Tuesday, February 13, 2018 at 9:00am to 10:00am
Morris Library, Film & Video Collection, Lower Level
Morris Library, University of Delaware, Newark, DE 19716, USA
Event Type

Calendar

Departments

Website
Cost

FREE, registration required.

Contact Email

Contact Phone

302-831-2432

Subscribe