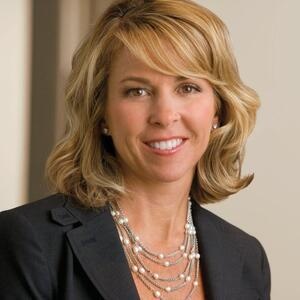 Preparing Yourself Today for the Investment World of Tomorrow Panel Discussion
**VENUE CHANGE: There has been a great response - the event will be held in Purnell Hall, Room 115**
Lerner College of Business & Economics and the College of Arts & Sciences will host a panel discussion with Liz Ann Sonders, Senior Vice President & Chief Investment Strategist with Charles Schwab. The panel will discuss the topic of "Preparing Yourself Today for the Investment World of Tomorrow"on January 10, 2014 in Alfred Lerner Hall, Room 125 at 3:15 pm.
Ms. Sonders has a range of investment strategy responsibilities reaching from market and economic analysis to investor education, all focused on the individual investor. She analyzes and interprets the economy and markets on behalf of Schwab's entire client base and chairs Schwab's Investment Strategy Council, which provides strategic asset allocation guidance and tactical sector recommendations for the company's investor base. The output of Sonders' work is via written reports, audio and video recordings, conference calls, and webcasts. She is a regular contributor to all of Schwab's client newsletters and the keynote speaker at many of the company's corporate and client events. She is also a keynote speaker at many outside conferences, including for Barron's, FPA, CFA Institutes, Morningstar and IMCA. Ms. Sonders received her bachelor's degree from the University of Delaware in 1986, and she sits on UD's Investment Visiting Committee. She received her master of business administration degree from Fordham University.
In addition to Ms. Sonders, the panel will comprise faculty from the College of Arts & Sciences Political Science/International Relations department and the Lerner College of Business & Economics.
The panel will be facilitated by Ralph Begleiter, Director of the Center for Political Communication at the University of Delaware. He brings more than 30 years of broadcast journalism experience to his award-winning instruction in communication, journalism, and political science. During two decades as CNN's "world affairs correspondent," Begleiter was the network's most widely-traveled reporter. He has worked in some 100 countries on all 7 continents. He continues to travel with UD students, and conducting media workshops in several countries under the auspices of the U.S. Department of State.
Friday, January 10, 2014 at 3:15pm to 4:30pm
Purnell Hall, Room 115