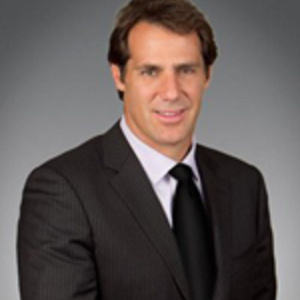 President's Leadership Lecture Series
Numbers: Transformational Stories of Success and Failure from the East Coast to the Silicon Valley - Dave DeWalt
The University of Delaware is pleased to present the President's Leadership Series featuring David G. DeWalt '86EG, Chairman of the Board and CEO, FireEye.
This event is free and open to the public.
Please note, reservations are required; seating is limited and is available on a first-come, first-served basis. Register by Monday, March 11, 2013 at https://secure.www.alumniconnections.com/olc/pub/UDA/event/showEventForm.jsp?form_id=146881.
Dave DeWalt was the President and Chief Executive Officer of McAfee, Inc. from April 2007 to July 2011. DeWalt has more than 20 years' experience, holding a series of leadership positions in some of the industry's most innovative and successful companies.
Prior to McAfee, DeWalt oversaw customer operations and sales at EMC Corporation. His responsibilities included channels, alliances and partners, product sales, global accounts, vertical programs, and field business operations. DeWalt also led EMC's content management and archiving software business. He joined EMC in 2003 when EMC acquired Documentum, the global leader in enterprise content management. As president and CEO, DeWalt led Documentum through nine consecutive quarters of growth, five record revenue quarters, and four successful acquisitions before leading the sale of the company to EMC for $1.9 billion.
Prior to joining Documentum, DeWalt was founding principal and vice president of Eventus Sofware. He also held various executive positions at Quest Software, Segue and Oracle Corporation. DeWalt was named one of the 25 most influential executives in high technology by the readers of the industry publication CRN. He has spoken at the World Economic Forum on the issue of cyber security and keynoted at several industry conferences including Interop and Software 2008. As a recognized expert on mergers and acquisitions, DeWalt is the author of "Making M&A Work." He is a frequent guest on international business programs, and appears regularly on Bloomberg TV, CNBC, CNN and Fox Business.
DeWalt received his B.S. in computer science from the University of Delaware. At UD, he was a competitive wrestler, setting a school record with three East Coast Conference titles, advancing to the NCAA championships three times, and becoming the first wrestler to be inducted into the Delaware Athletics Hall of Fame.
Reception to follow.
Thursday, March 21, 2013 at 4:30am
Center for the Arts, Gore Recital Hall
110 Orchard Road, University of Delaware, Newark, DE 19711, USA
Event Type

Calendar

Departments

Website
Group

Contact Email

Contact Name

Office of Alumni Relations

Contact Phone

302-831-2341

Subscribe