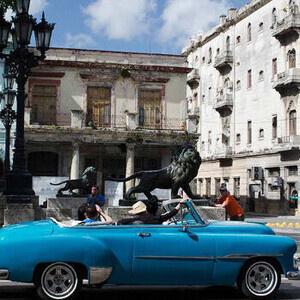 Study Abroad Cuba Interest Meeting
Discover Cuba through its art, design and culture!

Visual culture thrives on this island despite technological challenges. You will see US culture through a different ideological lens and see Cuba through your camera lens. Improve your photographic skills in one of the most photogenic places in the world. The course covers basic media and visual studies theory in the context of a rich aesthetic history, largely intact over centuries of change. Assignments include short reflective writings that go into a visual journal, and a group project.

The study abroad program fulfills the required Core Course ART204 Media/Design/Culture for all Art & Design majors, as well as the University Multicultural requirement. If you have taken 204, you can do an independent study for Art credits.

The program is freshman friendly and all majors are welcome. Non-art majors can use the course to fulfill a
Group A requirement.
Thursday, September 14, 2017 at 5:00pm to 6:00pm
Center for Black Culture
Center for Black Culture, University of Delaware, Newark, DE 19716, USA
Event Type

Calendar

Departments