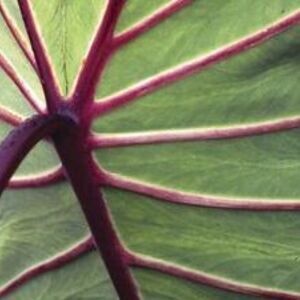 Tending Tender Treasures for Totally Tropical Terraces
Tropicals have become all the rage during the past decade. Their large, lush foliage, bold architecture, vibrant colors, heavenly fragrances and specific, though easy care, makes them a must-have for your garden. Join garden designer Michael Bowell as he illustrates with plants how to best use them in the garden, as well as their care, propagation, overwintering of these choice exotics. Plants that he will cover include: palms, Agapanthus, hibiscus, orchids, cannas, brugmansias, gardenias, crinum lilies, begonias, coleus, citrus, tree ferns, giant aroids, and bananas as well as other flowering and fruiting trees, herbs, and epiphytes.
A major exhibitor at the Philadelphia Flower Show, Michael is also an accredited American Orchid Society Judge who has exhibited orchids for over 30 years. Through his company, Create a Scene in Malvern, PA, Michael designs gardens, and with his artful partner Simple, designs exhibits for horticultural trade shows.
Tuesday, April 8, 2014 at 7:00pm to 8:30pm
Townsend Hall, The Commons
Townsend Hall, University of Delaware, Newark, DE 19716, USA