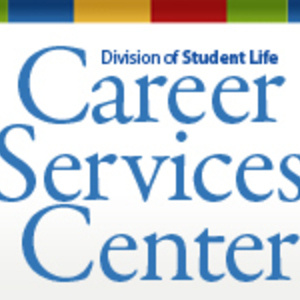 The International Schools of Choueifat UAE, Oman, Qatar & Bahrain Virtual Careers Fair
First ever International Virtual Careers Fair will take place on Monday the 21st of January 2013 (www.iscuae-sabis.net/applicants/chat).
We offer excellent teaching job opportunities with attractive packages for final year Undergraduates and Postgraduates of all disciplines/majors in and around Dubai.

The International Schools of Choueifat UAE, Oman, Qatar and Bahrain are part of the SABIS Network (www.sabis.net ) founded in 1886, now runs 62 schools worldwide and one university. As a result of recent expansionin and around Dubai, we are seeking to add to our existing staff.
Further Information about The International Schools of Choueifat UAE, Oman, Qatar & Bahrain Virtual Recruitment Fair 2013
1. Who are we? The International Schools of Choueifat are located in the United Arab Emirates, Qatar, Oman and Bahrain are part of SABIS®, a global education management organization that was founded in 1886 and currently operates in 15 countries on four continents, educating thousands of students. Based on a proven proprietary system, SABIS® provides students with a top‐quality education that prepares them to meet the challenges of a changing world.
2. When is the virtual fair taking place? The virtual fair is scheduled to take place on the 21st of January 2013.
3. Who is organizing this fair? The Regional Recruitment Department of The International Schools Of Choueifat UAE, Qatar, Oman and Bahrain. Interested candidates will have the chance to chat electronically with our experienced recruiters who will be able to answer all of your questions in detail.
4. Are there any fees associated with the job opportunity or registering to this fair? Under no circumstances are there any fees associated with our job offerings. We are not a third party or agency we are directly recruiting graduates for our schools. We offer an attractive package and we cover all visa and flight costs to our schools. The only cost that we do not cover is the transport costs to a face to face interview (locations yet to be decided but of course they are in your own country and ideally state/county ). Should applicant make it past the face to face interview they would have to bear cost of attesting their degree as well.
5. Why is it a Virtual Fair? It is virtual because it all takes place online.
6. How do you sign up for the fair and is it by invitation only? We will send you the link to the website hosting the virtual fair, interested candidates will be required to register prior to the event.
7. What is the general profile of the applicants we are interested in attracting? We are looking for individuals who are motivated, passionate about teaching and looking for a challenging life‐long career in education. The right candidate must have planning, organizational and time management skills, and should be able to motivate, inspire students and work as a member of a team.
8. What disciplines/majors are we interested in? University graduates and last year students of all disciplines/majors are welcome to apply.
9. Do we accept applicants who do not have degrees in Education or experience in teaching? Yes we do. Teaching qualifications and experience are not essential as we provide training.
10. Do we have career opportunities for students from all nationalities? Definitely. Our schools are international, we have teachers from all over the world, and so are our students.
11. Do the international students interested in applying have to have a specific type of Visa status or work permit? No specific requirements.
12. What job opportunities are available? We are primarily looking to fill teaching vacancies in the following areas:
• Kindergarten: class teaching
• Primary/Elementary school: English & Social Studies, Math, Science
• Secondary school: English & Social Studies, Math, Computer Studies, Physics, Chemistry, Biology, Economics, Business Studies, History.
• Art, Music & Physical Education
13. Where are these jobs located?
• United Arab Emirates: Dubai, Abu Dhabi, Sharjah, Al Ain, Al Ruwais, Ras Al Khaimah, Um Al Quwan.
• Qatar: Doha
• Oman: Muscat
• Bahrain: Manama
14. What does the package offered to successful candidates entail? The employment package offered includes:
• Competitive tax‐free monthly salary
• Furnished accommodation on or off campus.
• Paid utilities (water, electricity)
• Annual flight return tickets
• Private Health insurance
• Contributory private insurance/savings scheme
• End of service benefits
15. What are some of the Universities that we have hired candidates from? Accredited Universities all over the world from North America, to the UK and Ireland, South Africa, Australia and the Middle East.
You can visit www.sabiscareers.com where you can register, upload your cv and apply directly for positions within our network.
Monday, January 21, 2013
Event Type

Calendar

Website
Hashtag

Contact Email

Contact Name

Lynn Sydnor-Epps

Contact Phone

302-831-2391

Subscribe