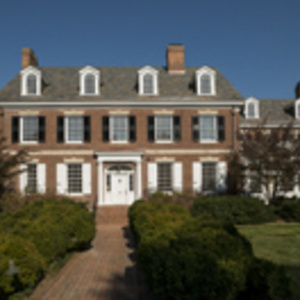 The Speakeasy Opening
The Speakeasy in the lower level of 44 Kent Way opens at 4:00pm!
The Speakeasy is a casual gathering place for graduate students, faculty and staff that serves a variety of beers, wines, soft drinks, coffee, and free popcorn. The Speakeasy has a capacity of 49 guests, and features three large screen televisions, wireless network access, a fireplace, a whiteboard (for the more serious discussions).
The name "Speakeasy " was selected by the Graduate Student Government after several members who visited the site early in the construction phase commented that it felt like they were walking into a space that was both hidden and historic. The decision was made to enhance the speakeasy theme by decorating the space with photos of the University of Delaware taken in the 1920's. Additional pictures of the University and of Prohibition are planned in the near future.
The Speakeasy will be open from 4:00-10:00pm, Monday through Friday, and special events will be announced throughout the year.
Monday, March 31, 2014 at 4:00pm to 10:00pm
44 Kent Way
44 Kent Way, Newark, DE 19716
Event Type

Calendar

Departments