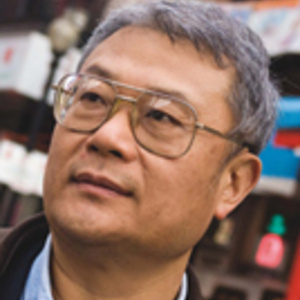 Transnational Encounters Visiting Authors Series - Ha Jin
Ha Jin is one of the foremost and most respected Chinese-American writers. He has been the recipient of several prestigious literary awards in the United States.
Public Lecture - Thursday March 7, 2013
Clayton Hall Auditorium 5:00 pm
Readings - Friday March 8, 2013
Trabant University Center Theatre
English - 10:30 am
Chinese - 2:00 pm
Ha Jin's visit to the University of Delaware and surrounding events are part of the Transnational Encounters Visiting Authors Series made possible through a cornerstone grant from the College of Arts & Sciences' Interdisciplinary Humanities Research Center.
The Ha Jin Events are organized and hosted by the Department of Foreign Languages & Literatures and teh Confucius Institute. Other sponsors include the Center for Global & Area Studies and the English Language Institute.
Friday, March 8, 2013 at 10:30am
Clayton Hall, Auditorium
John M. Clayton Hall, University of Delaware, Newark, DE 19711, USA
Event Type

Calendar

Departments