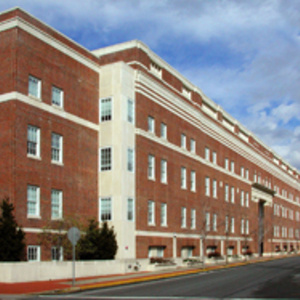 Understanding and Preventing Sexual Violence
"Understanding and Preventing Sexual Violence" will be the topic of a discussion at 4 p.m., Saturday, Jan. 26, in 102 Colburn Laboratory at the University of Delaware.
The discussion will feature Ania Loomba, Catherine Bryson Professor of English at the University of Pennsylvania, and is sponsored by the Indian Graduate Student Association at UD on the occasion of Indian Republic Day.
Loomba's research focuses on histories of race and colonialism, feminist theory, and contemporary Indian literature and culture. She will be joined by Suvir Kaul, the A.M. Rosenthal Professor of English and former director of the South Asia Center at the University of Pennsylvania, and a few graduate students whose research interests are issues related to gender and sexuality in India.
The discussion follows the recent assault and rape of a 23-year-old paramedic in Delhi, which resulted in a public outcry and nationwide protests on a range of issues such as expediting the legal process in such crimes and tougher punishments.
Loomba will provide a scientific opinion on how intricate aspects like culture, demographics and religion might cultivate mindsets that cause gender hegemony and in extreme cases heinous crimes like rape. She will also head an interactive discussion on the viewpoints of the audience in this topic.
There will be a welcome at 3:45, followed by the talk and discussion at 4 and a flag hoisting at 5.
Saturday, January 26, 2013 at 4:00pm to 5:00pm
Colburn Lab, Room 102
University of Delaware- Colburn Lab, University of Delaware, 150 Academy St, Newark, DE 19716-3196, USA
Event Type

Calendar
Hashtag

Contact Name

Indian Graduate Student Association

Subscribe