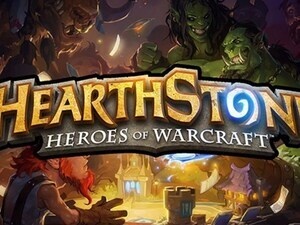 VGTC Hearthstone Tourney - Fall 2017
FB Event Page: www.facebook.com/events/170838076799417
 
When:
Saturday, September 16
Where:
Perkins Student Center - Williamson Room
Registration begins at 12am and tournament will begin at 1pm.
Entry Fee:
$5 Tournament Entry Fee
No venue fee
Prizes:
Entries fees will be split between the top players depending on the number of entries we have. Standard is 70/20/10 split between top three players if we have enough players. Prizes are emailed via Amazon Gift Card.
_____________________________
This tournament will be held using the Conquest format, double elimination. Format may be subject to change. Following this initial event, we may add additional formats or have multiple small fun tournaments if there's interest.
- Every player must bring 2 decks.
- All 2 decks must have unique classes
- All matches will be best-of-3.
- You must win a game with every deck, once you win with a deck it cannot be used again during that match.
- Losing player can choose to change decks or continue playing the same one.
- Have fun
Any UD student interested in joining VGTC's collegiate Hearthstone team, please attend this event or email our Hearthstone captain at ariclu@udel.edu. Collegiate series info can be found here:compete.tespa.org/tournament/83
Saturday, September 16, 2017 at 12:00pm to 4:00pm
Perkins Student Center - Williamson Room