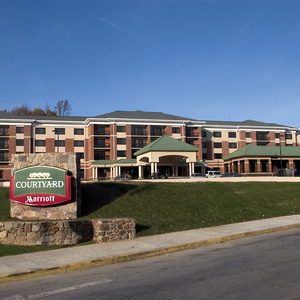 Winter Faculty Institute
This year's University of Delaware Winter Faculty Institute will be held on Tuesday, Jan. 22, at Marriott's Courtyard Newark at UD.
The institute, designed to meet the needs of everyone who teaches at UD, will feature an exciting keynote speaker, a workshop led by the keynote speaker, UD faculty presentations, and free breakfast and lunch.
The keynote speaker is Robert Steiner, director of online teacher education programs at the American Museum of Natural History. Steiner's talk and workshop will be of interest to all faculty, particularly those who are involved with the Interdisciplinary Science and Engineering Laboratory, digital humanities, teacher education and online education.
His presentation will explore the recurring and intertwined higher education themes of access, innovation and sustainability – particularly with respect to development of educational technologies.
The workshop that follows the keynote presentation will provide an opportunity for faculty to explore some of the issues, opportunities and challenges raised in Steiner's keynote address, with a particular view toward the effective integration of teaching, learning and research into their own practice at UD.
The remainder of the program will complement the themes raised by Steiner, as UD faculty share recent advances in teaching and the use of technology in a diverse set of academic disciplines: accounting, biological sciences, chemistry, education, political science and interdisciplinary science learning laboratories.
The Winter Faculty Institute is free and open to all those involved in teaching at UD. For schedule information and to register, go to the Winter Faculty Institute's website.
Tuesday, January 22, 2013 at 8:30am to 4:00pm
Courtyard Newark-University of Delaware
Courtyard Newark-University of Delaware, University of Delaware, Newark, DE 19711, USA
Event Type

Calendar

Website
Hashtag

Subscribe