Patrick T. Harker Interdisciplinary Science and Engineering Laboratory
221 Academy Street, Newark, DE 19716
Atomic Layer Processing of Functionally Enhanced Complex Material Systems Jane P. Chang - Department of Chemical and Biomolecular Engineering,University...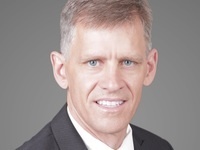 Gauging tendon behavior by observing tissue dynamics Advances in imaging technologies are enhancing our understanding of muscle-tendon mechanics within...
Dr. Glen Solomon - Joint Quantum Institute, National Institue of Standards & Technology "Measuring Photon Non-Classicality Using Quantum-Dot Light Sources"
Dr. Jamie Phillips - Electrical & Computer Engineering, University of Maryland "Photovoltaics for Self-Powered mm-Scale Systems and Recent Advances for IR...
Dr. Erik Luijten - Chair of Materials Science & Engineering, Northwestern University "Dynamics of Passive and Active Colloids"
Recent Events
The seminar was inspiring and was very interesting!!!!
Tousif Ahmed left a positive review
5/5/2017
Best! Professor Arruda talked about FEA modeling section in great detail.
Emily Tucci left a positive review
3/13/2017
An amazing integration of science, art, history, and conservation. What a beautiful way to draw attention to the artistic presence we have so close to our university!
This was great. I had encouraged my students to attend and while only 6 of them showed up, both talks were very well done and interesting and relevant to the classes I teach, especially the second one on women in prison. I didn't realize that lunch was provided, but that's OK. I was able to find out about research being done on campus by a professor in another school that overlaps in a number of interesting ways with my own current research, so that was especially great.
Fenglu Xu left a positive review
4/11/2016
I can learn a lot from their good speech.