Place Type

academic building
Building Code

NC32
Stop by Memorial Hall Room 110 at any point between 6:30PM to 11:30PM for some unique and engaging social experiences playing board games. We've got...
Learn more about this highly competitive Winter Session program for students interested in Australia at Melbourne University. Open to all majors.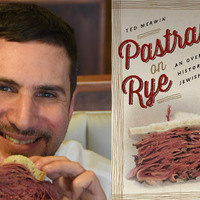 Author Ted Merwin will be visiting as a special guest lecturer in Roger Horowitz's new class HIST/JWST327: Jews & Food. He will be discussing his latest book...
Recent Events
Morgan Young left a positive review
10/13/2015
I loved how motivational the information session was, it really made it seem that working at under armour is amazing and a great place to harness your ideas.
Sarah Collinge left a positive review
2/20/2014
The workshop was very helpful and I feel like I learned a lot about what to do and what not to do when making a resume and cover letter
Aditi Khankhoje left a positive review
2/18/2014
It was awesome and extremely helpful. Ms Laird knew what she was talking abt.
It was a good summarized lecture that I know new info and details that I hadn't know before, I'm an ELI student