Place Type

Campus
Building Code

NC02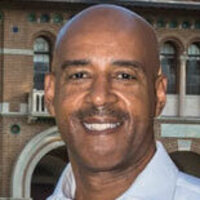 This year's Kerr Lecture speaker is Reginald DesRoches, Dean of Engineering at Rice University. The Kerr Lecture will take place on Monday, April 15th in...
Recent Events
Delores Dunmeyer left a positive review
11/15/2018
Was not able to attend because of the snow. Hope she will be invited to come again.
Love Diane but it was not what I was expecting.
Qiwen Zhou left a positive review
4/26/2017
Fantastic!!!
Mary Hall left a positive review
2/24/2017
This was a very timely event. Danny Glover was very enthusiastic of his vocation of activism through the years to advance all forms of social injustices to our planet. I was amazed by his modesty to his acting career and also by his universal travels and life experiences that will bring about a more peaceful, united home for upcoming generations.
Carl Suddler left a positive review
2/24/2017
Good time. Valuable lessons.
Lydia Cole left a negative review
2/24/2017
This event was not a good use of time. The speaker wasn't engaging and thier answers to questions didn't have any substance.
Beth Kinney left a positive review
10/7/2015
really interesting talk. I was sorry to have to leave before the reception.
Dawn Yasik left a positive review
9/21/2015
The speaker was very knowledgeable about the subject matter (defense of the 2nd amendment). I would like to see more events on campus that would appeal to the conservative mindset.
Jeanette Miller left a positive review
3/8/2015
Lights, Camera, Earth is a great annual environmental film festival. The film Garbage Dreams was very moving.