Place Type

Campus
Building Code

NE01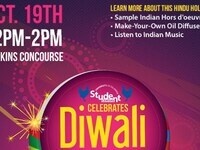 The University Student Centers is celebrating Diwali, The Festival of Lights on October 19th from 12pm-2pm in Perkins Student Center! Come out and celebrate...
Are you an ally? What does that even mean? If you are interested in the answer to those questions, this is the course for you. Come learn how to be a true...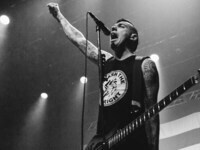 Get Ready for the Weekend! Join us for Perkins Live! Headliner: Punk Rock Flea Market and Music Festival!! Novelty: Bear Friends! Survey Says! Game Show!!...
This workshop analyzes the subtle ways that racial, ethnic, gender and sex biases inhibit a positive and inclusive campus environment. The training provides...
Get Ready for the Weekend! Join us for Perkins Live! Headliner: Blue Hen Bingo!! Novelty: Bamboo Plants ThinkFast Game Show!! Win Free Money
Recent Events
Sarah Georger left a positive review
1/31/2017
I liked the sample sized cups and pairing suggestions. It made it seem more like an event where people could socialize, instead of a grab and go type event. I also liked that it was spread out with different activities throughout Perkins.
Olga Gorbachev left a positive review
5/2/2016
It was a deeply moving and very powerful event with many messages. I loved it and wish there could be more.
Renee Myers left a positive review
4/22/2016
I enjoyed going to this event and learning about many diverse companies that are out there, especially ones that I have not heard about. Everyone was very welcoming and helpful.

Speaker: Jessica Valenti
Zhicheng Xiao left a positive review
9/25/2015
Justin Willman was unbelievable.
Alyssa Lepera left a positive review
4/16/2015
It was pretty informative and helpful in knowing what to expect from an environmental career in the future. I liked that the panel was UD alumni who were environmental majors.

Speeches were good! Food was MEHHHHHHHHHH
Kati McLaughlin left a positive review
2/28/2015
Motivational message, great food, and fun prizes!
Yao Yao left a positive review
1/14/2015
It was AWESOME!!!