The Diabetes Self Managment Workshops will discuss how to: Prevent and/or delay health complications; Improve their hemoglobin A1C (average blood sugar...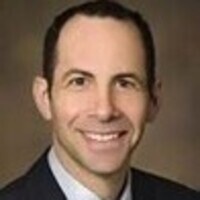 L. Daniel Latt, MD, PhD-Associate Professor, Biomedical Engineering & Orthopedic Surgery, University of Arizona, Editor-In-Chief, Foot & Ankle Orthopaedics...
Recent Events
Saira Zaman left a positive review
11/1/2017
The workshop was very useful for me. I appreciate the great resources that were discussed.The presenters very helpful. In the future I would love to see workshops that are aimed at smaller groups with specific levels of experience(ex: beginner, intermediate, etc.) with the software which would be more hands on maybe even for specific types of data analysis.
Xin Chen left a positive review
11/1/2017
It was useful and practical!

John Kozel left a positive review
6/8/2017
awesome event with lots of helpful healthy info and food & wine!
Fenglu Xu left a positive review
4/4/2016
it is helpful and interesting! quite good!
Linda Ellis left a positive review
10/30/2015
What a wonderful event! I attended with a Chrysler retiree who spent 27 years of his life working there. He reunited with many, many former coworkers. The food and beverage displays were first class and there were many people from the new campus to talk to us about the new services there now. I did not know that there is a medical care facility. I have their card and will call the next time I need to see a Nurse Practitioner. As a UD student not eligible for Student Health services, I am pleased to know of the service.