Place Type

academic building
Building Code

NS01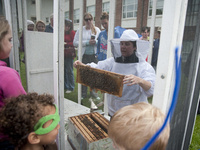 Ag Day, a fun-filled tradition of the College of Agriculture and Natural Resources at the University of Delaware, will be held on Saturday, April 29, from 10...
Recent Events
David Woodruff left a positive review
4/30/2016
Excellent event very well planned. I highly recommend this event.
Melissa Hammel left a positive review
11/4/2015
LinkedIn is a creative social network that provides students and businesspersons with a way to become connected. Businesses can hunt for adequate employers and students can inquire about potential internship and job opportunities. This social network seems extremely promising for people in search of information pertaining to specific jobs. I would highly recommend that undergraduate students, and even high school students, begin a LinkedIn profile.