Willard Hall Education Building
Willard E. Hall Education Bldg, University of Delaware, Newark, DE 19716, USA
Place Type

academic building
Building Code

NN04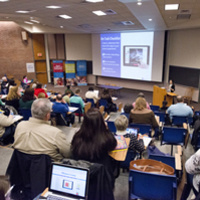 The 2017 University of Delaware Educational Technology Conference is set for Saturday, March 4, 2017 from 8:30 a.m. to 3:30 p.m. It will be a full day of...
Recent Events

Ryan Lawrence left a positive review
3/21/2012
Thanks for a great presentation! Very useful and interesting information. Will def attend more events like this one!